News and publications
---
Please click onto each logo for more information
---

Fostering democracy and upholding human rights, taking action to prevent the destruction of the global ecosystem, advancing equality between women and men, securing peace through con­ flict prevention in crisis zones, and defending the freedom of individuals against excessive state and economic power – these are the objectives that drive the ideas and actions of the Heinrich Böll Foundation. We maintain close ties to the German Green Party (Alliance 90/The Greens) and as a think tank for green visions and projects, we are part of an international net­work encompassing well over 100 partner projects in approxi­mately 60 countries.
The Heinrich Böll Foundation works independently and nurtures a spirit of intellectual openness. We maintain a world­ wide network with currently 30 international offices. We co­operate closely with 16 state-level Böll Foundations in each of Germany's federal states, and we support talented, socio-politi­cally engaged undergraduate and graduate students in Germany and abroad.
---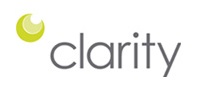 Clarity specialises in environmental compliance, recycling and waste management. Built on honest, transparent and ethical foundations, they deliver an unrivaled service to every customer.
Clarity Environmental was established in 2002, initially focussing on the sale of P(E)RNS. Their successful business has rapidly expanded and evolved and they now offer a range of compliance, waste management and recycling services and also trade in lead acid batteries, PRNs and materials, as well as buying scrap catalytic converters. In 2010, Clarity founded the Recycle with Clarity initiative which created an ever-growing network of partner WEEE recycling sites to encourage household recycling of waste electronics.
---

RWM partnered with CIWM is Europe's premier event dedicated to resource efficiency and waste management solutions, shaped around the demands of this rapidly growing sector, it covers each element of the waste hierarchy.
Join over 13,000 key decision makers within the industry, spanning from waste producers in the retail, construction, hospitality, public and manufacturing sectors, waste contractors and consultants.
---

The University of Northampton has an international reputation for sustainable wastes management and is acknowledged as the UK centre of excellence. This reputation has been gained through high quality deliverables w​orking with local, national and international partners. The University of Northampton is recognised as an international leader in the field of resources and wastes management education and research.
The centre is involved in all aspects of solid wastes management including household, healthcare, business and commercial. The team has worked with a range of sectors and sizes of companies delivering training and resource efficiency audits. Resource efficiency activities have helped UK businesses save millions of pounds while reducing their impact on the environment.
---

Orile Iganmu Progressive Association (OIPA) is a Community Development Association (CDA) located in Orile Iganmu. Orile Iganmu is an impoverished community of over 800,000 people located in the heart of Lagos.
OIPA's main activity is in providing ICT literacy courses for teenagers with insufficient education and qualifications to find work. The courses specialise in Web Design to give its graduates practical and specific skills that can provide them with opportunity for employment in a city in which the online economy is growing rapidly.  Information and community technology must play a vital role in development. Allowing these communities the access and skills to gain from these technologies is a great tool for empowerment.
OIPA have recently started a computer engineering course alongside their web design course.  Green Cycle will support and expand this venture to allow more opportunity for young people to come and gain practical skills in the safe handling of used electronics and e-waste.
---


letsrecycle.com provides recycling and waste management news and information for industry, local authorities and the third sector from Steve Eminton and the editorial team. letsrecycle.com is part of the Environment Media Group Ltd and is the UK's leading independent dedicated website for businesses, local authorities and community groups involved in recycling and waste management.
As the industry's top information-provider, our free on-line service delivers news and material prices plus key information for businesses sector ranging from suppliers of plant, equipment, vehicles and services through to job vacancies, careers advice and tenders. We provide a range of advertising and promotional opportunities on the website.