Who are we?
---
Green Cycle is an organisation based in Lagos, Nigeria dedicated to changing attitudes towards waste. Our values and ambitions are centred around supporting open collaboration and the development of a private sector led sustainable and ethical resource and waste management industry. Green Cycle aims to establish a recycling company that supplies secondary materials, closing material loops and breaking down waste streams. We believe that profit driven enterprise is the most effective tool for building recycling capacity. We will conduct business that is transparent and inclusive, working alongside public and third sectors. Through the means of our foundation we will engage our local communities and work to achieve measurable and achievable social goals.
Our network comprises of experienced Nigerian business professionals, executives, government officials, leading academics, community organisations, environmental and social activists and young entrepreneurs.
Founders of Green Cycle
---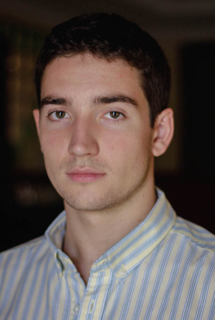 George Richards is the Managing Director of Green Cycle and an environmentalist  who has enjoyed exposure to Nigerian culture from a young age. His range of experiences across the country has provoked a strong engagement with environmental and social issues. George has a passion to use social enterprise for sustainable development and to tackle the adverse effects of waste and pollution, contributing towards a healthy urban environment for Lagos. He has written and presented on topics surrounding the green economy at various platforms including the Nigerian Institute of Advanced Legal Studies and the German delegation of industry and commerce.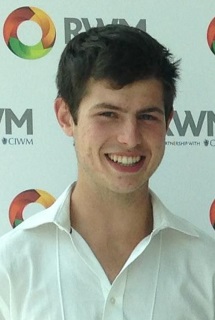 Ben Thomson has a background in engineering and is the Technical Director of Green Cycle. He is a 1st class graduate of Business Entrepreneurship from the University of Northampton, which is acknowledged as the UK centre of excellence for study in sustainable wastes management. Ben has significant management experience in his family business, which focuses on performance modifications and supplying second hand parts for Classic cars. His degree research focused on innovations in waste management in Nigeria and his ambition is to apply his skills and research to develop large-scale technical processes for recycling.
---
In order for an effective and sustainable waste management industry to be established and to effectively tackle waste problems in order to improve the living and working environment of Lagosians, broader development is needed other than private enterprise in itself. Infrastructure, producer behaviour, distribution and consumer behaviour all play important roles.
Green Cycle therefore has two structures to it's organisation. A private enterprise and a not-for-profit foundation: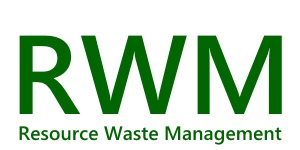 Green Cycle Resource Waste Management Ltd aims to play a role in the development of private sector activity in waste management in Nigeria.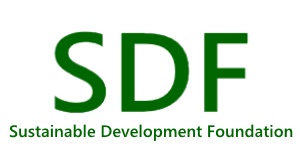 The Sustainable Development Foundation is acting as the social arm of the organisation, focusing on building capacity for communities to engage in the local green economy.
Initial Activities
---
Prof. Margaret Bates
Professor of Sustainable Wastes Management at University of Northampton
"Having spent time in Nigeria helping to train the informal sector, and other key stakeholders, in the risks and opportunities of waste recycling; the importance of initiatives such as Green Cycle is clear."
Developing community hub for learning and engagement in a local green economy is a process that will build the foundations for sustainable and wide reaching infrastructure through a network of strong community relations.
E-waste recycling can be initiated without being capital or energy intensive. Using manual dismantling of electronic equipment we can release raw materials for local sale and components for export at low cost, whilst providing employment to those in need.
We want to start small without needing to raise much capital and to develop the organisation from within the communities that we will operate. Mistakes and learning costs will inevitably happen but the impact of which will be minimised due to our core value of sustainability.